Week 6 finished at 91% of LY. Not bad. It would've topped LY had it not been for the 2009's Boston Gift Guide stroke of luck. I only foresee setting one new record this year, but it's a doozy. Here are some milestones from Google Analytics and my accounting spreadsheet.


Most visits in one day was 2,012 on 12/8/08 (New York Times gift guide mention); this year, 514 on 12/8.

Most sales in one day was 51 on 12/9/09; this year, 39.

Biggest day ever was $2,168.69 on 12/9/08; this year, $2,099.65 on 2/1 (two huge cap sales on one day).

Biggest week ever was $6,344 on 12/13/08; this week is going to top $5,000. It ain't $6,300, but ain't bad.

Best 2-week paycheck ever is the one I'll collect next Friday: $1,900 and still counting. That's almost as much as I used to make with a real job! Previous record was $1,692.39 on 12/27/08.

Week 7 – the last week of Christmas – opened with the month staggering along at 75% of LY. I feared that Christmas had already died when I had only three paltry sales before I left for Sunday's 5 pm grocery run…then a rush on Whisky Stones pushed the day to 22 sales, including a few juicy orders for Panther caps (why do these things always happen in clusters?). Being low on stones and with the calendar running down, I killed my Facebook ad and placed a hail-Mary reorder…only to learn on Monday morning that the manufacturer was out. You'd think there'd be enough stone in Vermont, but apparently not. I shipped my last nine Recycled Motherboard Christmas Trees – the product that drove those 2008 records -- to Italy Monday morning.

Monday brought 32 whisky-fueled sales. Tuesday was this year's high water mark with 39. Where were all these people during Weeks 5 and 6, when I expected them? I gradually lost control of my business and started making dumb (but so far minor) packing and shipping errors as I scrambled to beat the post office's 5 pm daily close. I stopped answering the telephone entirely and spent many hours in our dark, cold, dungeon-like stone cellar. Wednesday started out downright sedate. And then lighted caps rallied unexpectedly for 25 healthy sales. Sweet.

Financially speaking, it's a good thing I didn't kill myself when it seemed prudent. The week made up all of last week's shortfall and put a sizable dent in Week 5's disaster. With 50 more stones I could have recovered completely. Quickbooks, whose word trumps Excel's, says that sales are currently within a few hundred dollars of LY, so the official numbers I'll report at the end of the month won't look nearly as dire as my more useful planning numbers do. Although the Seven Weeks of Christmas are effectively over, sales should remain elevated until Presidents Day, and we're down to where fewer dollars can change the year-to-year comparisons.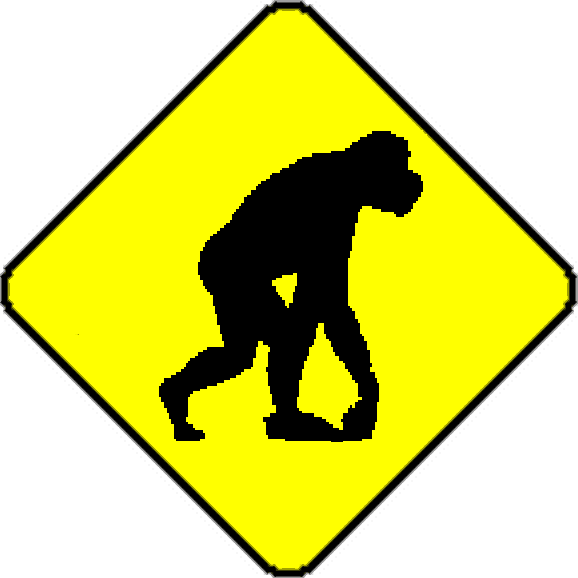 The mouth-breathing knuckle draggers came out this week, too. You know who they are: The customers who overpay for the slowest and least reliable shipping method (UPS Ground), send two frantic emails at 2 AM asking when their order will arrive…and mistype their email address so that I can't reply. Or they are looking for an order that they never actually completed because the internet is just too complicated ("I'm checking on an order I placed last week to be billed later" Yeah, right…how did you do that exactly?). Or they want to phone in their credit card number and make me place their order because it's too scary to do it themselves. Or they want pick it up locally and get pissed when I won't let them come to the house to save $3.

Yeah, those people. I know this is indiscrete – I genuinely appreciate my customers and I am unfailingly polite to them -- but I can't resist sharing this message from somebody who bought a $10 business card holder:


ATTENTION PLEASE! I am purchasing this as a Christmas gift for a prominent leader in science/academia. Overall, I have been impressed with the reviews but there was a review that I found on amazon regarding this particular product that I found VERY DISTURBING. He had said that the latches did not work and that it was an inconvenience just to open and shut because it would not open properly and would not close properly. He went onto say that the gold latches and such did not appear as nice like the one with the silver latches he had seen from another picture. I think it was because the gold was not bright in color but rather discolored. PLEASE DO CHECK ALL THE LATCHES FOR EASE OF OPENING AND CLOSING AND FOR NICE GOLD LATCHES AND SUCH. Also for SYMMETRY in the apperance of the case outside and inside. The person I am purchasing this for has a Type A personality and is very particular, QUITE PARTICULAR. I believe in customers' reviews and it seems like you take great pride in showing highlighted reviews of highly satisfied customers. Sincerely, xxxxx, PhD Candidate

I talked her off the ledge and assured her that she would get her $10 worth. Don't take this the wrong way; it's a great little item that's sold nearly 600 pieces...but how much can you expect of something that Chinese slaves stamp out by the millions? I genuinely hope that her Curio City purchase will raise this PhD candidate's status in the eyes of her Type A eminence.

Rant over. Thank you, I feel better now. Venting like this is one of the perks of being self-employed. Yes I'm an asshole, but you can't fire me!